Dentistry Service for
Complete Health
We're delighted at Waterloo Heights Dental to be able to meet all of your family's dental requirements under one roof. By analyzing and treating your mouth at the biological level, we go above and beyond your usual dental practice to get to the root of your oral and general health problems. All of your preventive and restorative dental requirements can be met by Drs. Sanderson and Matthews, general dentists. They both have a particular interest in cosmetic dentistry to enhance your smile and confidence. They have both completed advanced training in placing dental implants. To provide the most relaxing dental experience for the whole family, we only use the most cutting-edge equipment and employ some of West Salem's most compassionate people.
Get the Care You Deserve
Schedule a visit with us today!
Children's Dentistry
Dental Cleanings & Exams
Fluoride Treatment
Preventive Care
Tooth Extractions
All-On-4 Dental Implants
Guided Implant Placement
Implant-Supported Dentures
Surgical Implant Placement
Dental Bridges
Dentures & Partials
Full Mouth Reconstuction
Root Canal Therapy
Tooth-Colored Dental Fillings
At Waterloo Heights Dental, our approach to dental care is one of total health and wellness and considers the mouth as an integrated part of your entire body. Rather than just "drilling and filling" we look deeper into the biology of your mouth to determine your risk for oral and overall health problems.
We provide bacterial screenings and oral disinfection treatments to ensure a healthier oral environment. Getting oral bacteria and pathogens under control is one of the most important things you can do for your oral and overall health, and we are proud to be leading the way and changing the dental industry as we know it.
"Neglected teeth act as a gateway for deadly germs into the system."
– Dr. Thomas Hartzell (1916)
We can help diagnose and treat sleep apnea so you can sleep better tonight for a happier, healthier tomorrow. We also provide dental clearance for surgery if your medical provider needs the OK from your dentist. Whatever your health and wellness goals are, we're the team that can help get you there.
We practice general dentistry with a preventive approach to help you achieve better dental and overall health and, ideally, avert bigger, more painful, and more expensive problems in the future. To help you safeguard your most valuable asset—a healthy smile—we offer thorough preventative care and treatments like dental hygiene, gum disease treatment, oral cancer screenings, and mouth guards.
In order to keep your kids and every member of your family healthy and smiling, we also offer gentle pediatric dentistry.
"I always have the greatest professional care at Waterloo Heights Dental. I leave the appointment feeling good about the decisions that are made about my dental health."
– Christine
Although avoiding the need for restorative dentistry is our main objective, accidents do happen. We only utilize the most cutting edge technology, long-lasting, natural-looking materials to restore your smile to full functionality and beauty whether you have untreated tooth disease, damaged, or missing teeth. We can provide root canals, tooth colored fillings, inlays and onlays, crowns, bridges, dentures, dental implants, and full mouth reconstructions.
"Excellent doctor and staff.
Great place to get drilled and repaired."
– Dave
An important part of your health and well-being lies in your self-esteem and confidence. If you're unhappy with the appearance of your smile, we would love to help you achieve the smile of your dreams with our modern cosmetic treatment options. We provide alternative teeth straightening solutions with Invisalign and Six Month Smiles to straighten your teeth quickly and discreetly. We also offer bonding, teeth whitening, veneers, and complete smile makeovers with smile design.
Implant Dentistry
Implant dentistry is a cutting-edge field that revolutionizes the way we address missing teeth. By surgically placing artificial tooth roots, typically made of biocompatible titanium, directly into the jawbone, implant dentistry offers a durable and natural-looking solution for individuals seeking to restore their smile and oral function. These implants serve as a solid foundation for custom-crafted dental crowns, bridges, or even dentures, providing a secure and permanent replacement for missing teeth.
Orthodontics
Orthodontics is a specialized branch of dentistry dedicated to improving the alignment and positioning of teeth and jaws. Its primary goal is to create a harmonious and functional bite while enhancing the aesthetics of a patient's smile. Orthodontic treatments are commonly sought to correct a wide range of issues, such as misaligned teeth, overbites, underbites, overcrowding, and gaps. By using various orthodontic appliances like braces, clear aligners, and retainers, orthodontists work to gently shift teeth into their proper positions, which not only enhances the patient's overall oral health but also contributes to their self-esteem and confidence.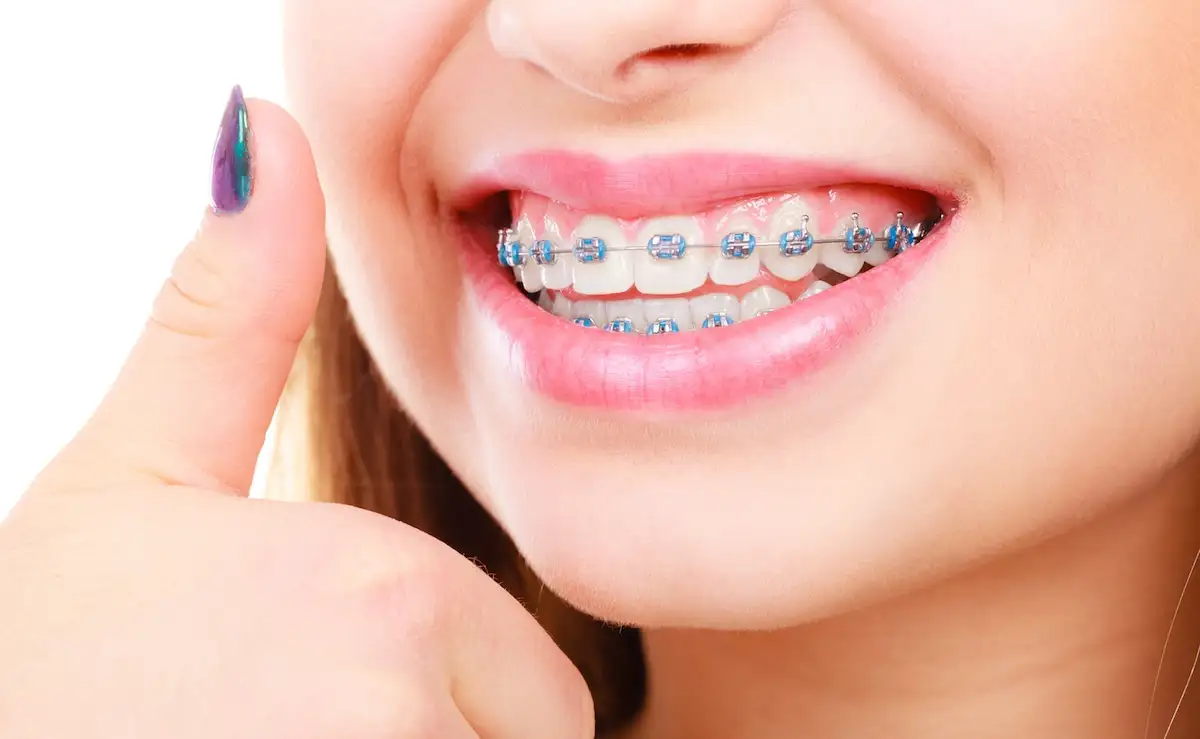 Emergency Dentistry
If you or a loved one is experiencing a toothache or a dental emergency, you should call us right away. Unless a life is in danger, you should skip the ER because they are not trained or equipped to handle dental emergencies. Dental injuries are highly time sensitive, so we leave room in our schedule every day to accommodate emergencies. Additionally, Dr. Sanderson and Dr. Matthews are on call 24/7. We're here for you when you need us.
"I broke off part of a tooth, called Waterloo Dental and they made it work so I could come in immediately to have the tooth fixed. The tooth was fixed and they were awesome."
– Dave
Give us a call!
If you're ready to experience the difference of a dentist that genuinely cares about your overall health and well-being, you've come to the right place. Contact your West Salem dentists, Dr. Treyce Sanderson and Dr. Tim Matthews, at Waterloo Heights today.
Waterloo Heights Dental
1403 Waterloo Avenue
West Salem, WI 54669
Get Directions
Monday – Thursday
7:30 am – 5:00 pm
AFTER HOURS?