To Our Waterloo Heights Dental Family:
As we posted earlier, we are taking the spread of COVID-19 very seriously and are heeding the recommendations of the CDC and our local, state, and federal health authorities in order to continue to ensure the health and safety of our patients and staff.
The ADA just put out a new advisory in which they recommend all dental offices restrict services to emergency dental work, which encompasses what they label as "dental emergencies" and "urgent dental care." In compliance with this, please be aware that we will be reaching out to patients to reschedule any routine or non-urgent dental procedures, including (but not limited to) hygiene appointments, initial or periodic oral exams, orthodontic appointments, and cosmetic procedures.
The office response policies we outlined earlier still apply throughout this time of restricted services:
• We ask that you please DO NOT keep your scheduled appointment if you or a family member are sick or have had a cough or fever in the last 48 hours. In this case, please call and reschedule your appointment. Patients who show up for appointments and exhibit symptoms in our office will not be able to receive care and will be rescheduled.
• If you have traveled to an area where you may have come into contact with an individual infected with COVID-19, we ask that you please call and reschedule your appointment. Please be aware that we will be asking patients about their recent travel activity.
• To minimize the number of people in our office, please only bring those who are absolutely needed for the appointment.
•Please do not arrive too early for your appointment. Less people sitting in the waiting room is a healthy practice of social distancing. Additionally, if you would like to stay in your vehicle while waiting, you can call the front desk to check in.
• We have hand sanitizer available throughout our office for your use.
• If you would like to reschedule your emergency/urgent care based on taking an abundance of caution, we understand: please let us know at your earliest convenience.
As ever, we really appreciate your understanding and ongoing support of these measures through this difficult time. If you have any questions, do not hesitate to call or email us (info@waterlooheights.com). We will keep monitoring developments and communicate with you as necessary moving forward. Thank you and take care!
 -Dr. Shih and the Waterloo Heights Dental Team
Waterloo Heights Dentistry for
Complete Health
Welcome to Waterloo Heights Dental, where Dr. Shih and her team are dedicated to helping you and your family achieve better health and wellness through patient education and comprehensive, preventive dental care.
Oral Wellness
Waterloo Heights Dental believe the best dental treatment is no dental treatment. We emphasize prevention because we want your teeth to be with you for a lifetime. Your overall health is heavily impacted by your oral health, and our goal is to make sure both are working in your favor so you can live your best life!
Invisalign®
Over 4 million people have straightened their smiles with Invisalign's clear aligner orthodontic system. This advanced method allows you to enjoy your favorite foods, maintain an uncomplicated oral hygiene routine, and smile without revealing a mouth full of metal brackets and wires! Dr. Shih is a certified Invisalign provider.
Putting Patients First
Waterloo Heights Dental mission is to deliver a dental experience as unique as our patients. Your mouth is the gateway to the rest of your body, and if it's suffering in any way, the risk of another system following suit increases. Waterloo Heights Dental is leading the way toward a paradigm shift in dentistry from the treatment of symptoms to disease prevention. Dental problems are really medical problems with dental solutions, and our goal is to provide comprehensive dental care that improves your overall health and wellness.
Our comprehensive service mix allows us to care for your general, restorative, and cosmetic dentistry needs all from the comfort of your dental home. We're proud to offer treatment for a host of dental ailments, but are also passionate about helping our patients prevent the need for extensive dental work down the road. While we love seeing our patients regularly, our goal is to keep your time with us as minimal as possible.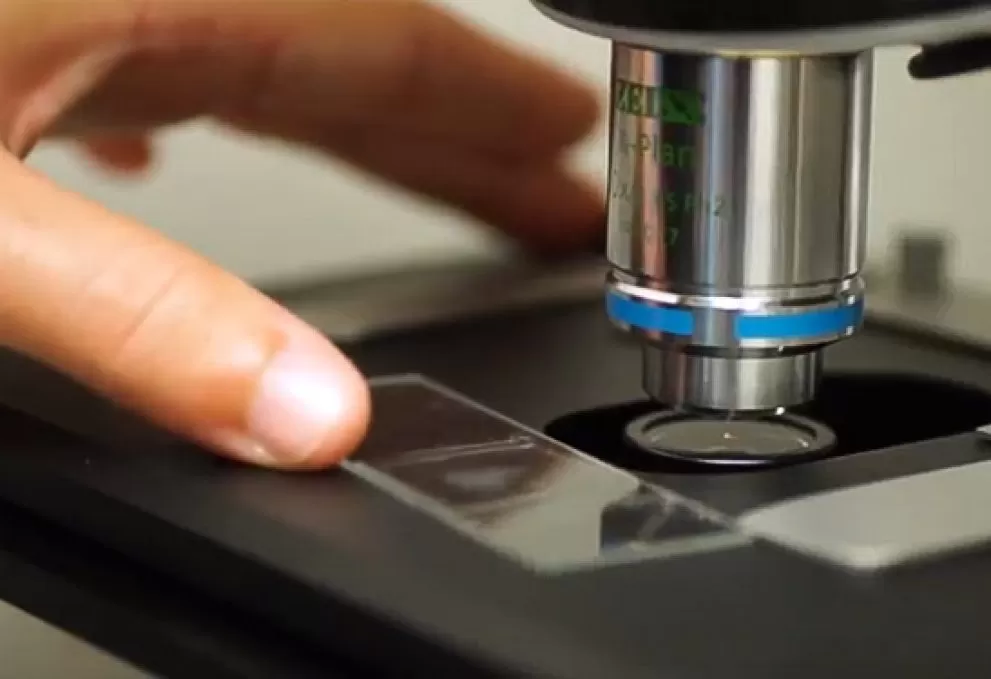 Advanced Technology
Innovative methods and technology have helped us make great strides in the world of oral health. Once we build a positive, trusting relationship with our patients and establish where they are on their oral health journey, we're able to catch small changes before they become big problems.
With 3D imaging and digital x-rays, we can obtain clear pictures while reducing your exposure to radiation. With the assistance of dental lasers, we can detect cavities before the decay is visible to the naked eye. Lasers also help us perform cleanings, disinfection, and many soft tissue procedures without the need for sharp dental tools.
Our goal is to provide the safest, most comfortable dental experience with the best possible results, and our investment in the latest technology helps us accomplish this with less time spent in the dental chair. The more convenience and comfort we can provide for our patients both physically and financially, the happier we are.
We Look Forward to Smiling with You!
Give us a call or request an appointment online today!
Comprehensive Care
Our mission to provide dentistry for complete health wouldn't be achievable without a wide range of services to offer our community. We take pride in continuing our education and investing in equipment that will help us improve the patient experience. This is evident with our focus on oral wellness, which sets us apart from your traditional dental office in many ways.
We highly recommend OraVital bacterial testing and microscopic screening for all patients in our practice. These tests will show us if your mouth is harboring harmful pathogens (disease causing bacteria or microorganisms). Rest assured that if they are present, knowledge is the first step toward solving the problem, and the problem is solvable. We're here for you every step of the way on your journey to health and wellness.
Flexible Financing Options
At Waterloo Heights Dental, we strive to ensure our care is not just exceptional, but affordable, regardless of whether or not you have dental insurance. We believe the care you need and deserve shouldn't have to wait or break your bank, so we offer financing options from Compassionate Finance™ and CareCredit®.

Why Our Patients Smile
"New technology and friendly staff make my trips to the dentist enjoyable."

 

"The care here is wonderful. Everyone is kind, caring and makes you feel that your needs are their primary concern."

 

"Very friendly staff, they welcome you and your family as a patient not just a number."

 

"Took my kids there for the first time today. The staff was amazing with my nervous kiddo (has had lots of medical and dental procedures) and praised my "fun in the sun" kiddo. Could not have been more pleased."

 
Meet The Doctor – Dr. Priscilla Shih
Hi, I'm Dr. Priscilla Shih and my mission is to help patients achieve better health and wellness through education and preventive dental care. As a general dentist with a special interest in cosmetic dentistry and implant restoration, I believe that a beautiful, healthy smile is a person's greatest asset. I emphasize the importance of personal relationships founded on trust and clear communication to achieve this goal. I am deeply committed to continuing education and believe it is essential to stay up-to-date on the latest techniques and procedures.
I attended UCLA as an undergraduate and continued my education at the Northwestern University School of Dentistry, where I earned my Doctorate of Dental Surgery degree in 1977. I completed the Nobel Biocare Implant Mini-Residency and hold WaterLase and Invisalign Advanced Certifications.
"I'm proud of the thorough and gentle care we provide in our relaxed environment. I believe our patients feel how important their health and satisfaction are to us at Waterloo Heights Dental."
– Dr. Priscilla Shih
Become Part of Our Dental Family!
Give us a call or request an appointment online today!
Waterloo Heights Dental
1403 Waterloo Avenue
West Salem, WI 54669
Get Directions
Monday – Thursday
7:30 am – 5:00 pm
AFTER HOURS?