Waterloo Heights Dental is a trusted destination for top-notch orthodontic services, dedicated to transforming smiles and enhancing oral health. With a team of highly skilled orthodontists and a commitment to utilizing the latest in orthodontic techniques and technology, Crystal River ensures that patients receive the best care available. From traditional braces to innovative Invisalign treatments, we offer a comprehensive range of orthodontic solutions tailored to individual needs. Whether it's correcting misaligned teeth, addressing bite issues, or achieving a more aesthetically pleasing smile, Waterloo Heights Dental orthodontic services prioritize both functionality and appearance. With a focus on patient comfort and satisfaction, we provide a welcoming and supportive environment, making the journey to a straighter, healthier smile an enjoyable and rewarding experience for all.
Orthodontics is a specialized field of dentistry focused on the diagnosis, prevention, and treatment of dental and facial irregularities, primarily concerning the alignment and positioning of teeth and jaws. Orthodontists are highly trained professionals who use a variety of techniques, including braces, clear aligners, and other appliances, to correct issues like misaligned teeth, overcrowding, overbites, underbites, and other malocclusions. By realigning teeth and jaws, orthodontic treatment not only enhances the aesthetic appeal of a smile but also promotes improved oral health, including better chewing and speech functions. Ultimately, orthodontics plays a crucial role in helping patients achieve straighter, healthier smiles and an improved overall quality of life.
Invisalign is a revolutionary orthodontic treatment that offers a discreet and convenient way to straighten teeth and correct a variety of dental issues. Unlike traditional metal braces, Invisalign utilizes a series of clear, custom-made aligners that are virtually invisible when worn. These aligners are designed to gradually shift teeth into their desired positions. The treatment begins with a thorough examination by an orthodontist or dentist who will create a personalized treatment plan. Throughout the process, patients receive a new set of aligners approximately every two weeks, each one slightly adjusting the teeth closer to the desired alignment. Invisalign is suitable for a wide range of orthodontic concerns, including overcrowded teeth, gaps between teeth, overbites, underbites, and crossbites.
More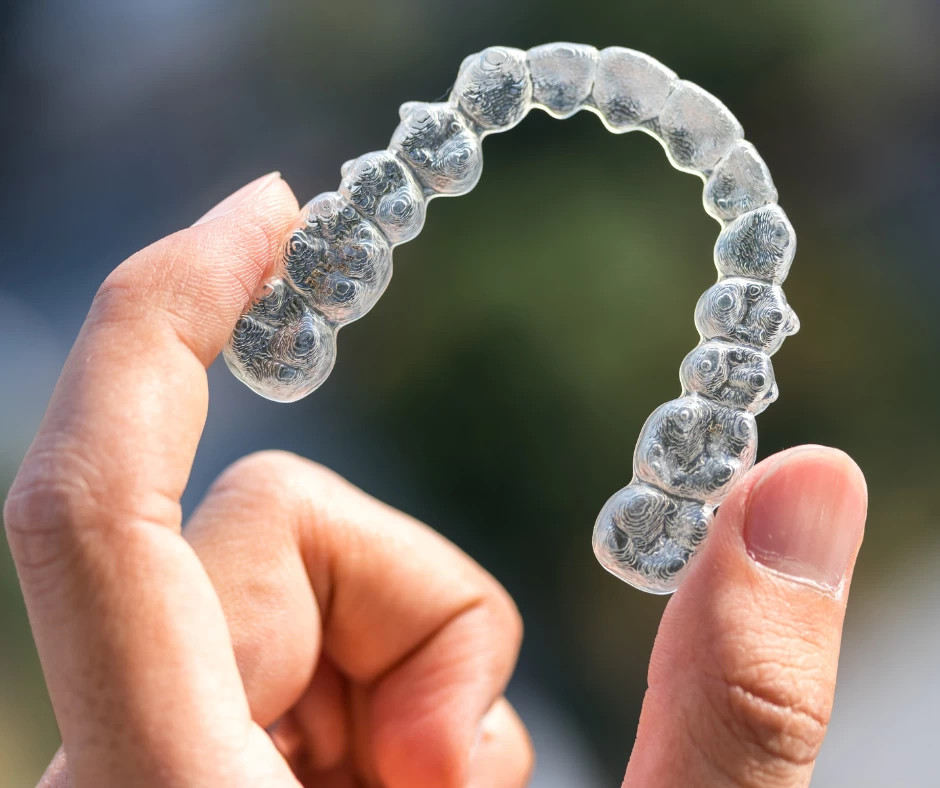 Six Month Smiles® is a revolutionary orthodontic treatment designed to provide a fast and discreet solution for adults who wish to straighten their teeth in a relatively short time frame. Unlike traditional braces, Six Month Smiles utilizes clear brackets and tooth-colored wires that blend in with your natural teeth, making them much less noticeable. This treatment focuses on the cosmetic aspect of your smile, addressing issues like crooked, misaligned, or spaced teeth that are visible when you smile. Six Month Smiles leverages advanced dental technology and a unique approach to prioritize the alignment of your front teeth, which are the most visible when you grin. As the name suggests, the treatment typically takes about six months to complete, making it a quicker alternative to conventional braces or Invisalign for those with mild to moderate alignment concerns.
More
Schedule An Appointment
Book YOUR SESSION WITH YOUR DENTIST